Fishnet's philosophy is Simply Fresh. From their fish and seafood to their soups, signature fries, side dishes and assorted sauces, all of the food they serve at Fishnet is locally caught, raised or grown. Chef Ferhat Yalçin believes that food tastes naturally delicious when it is fresh and is simply prepared. This is why he has established relationships with local growers and producers to gather only the best selections of fresh fish, dairy and produce each day.
Fishnet is a great choice for fresh fish sandwiches, entrees, soups and sides all prepared with fresh, local and responsibly raised ingredients.

OCTOBER SPECIAL – LAKE TROUT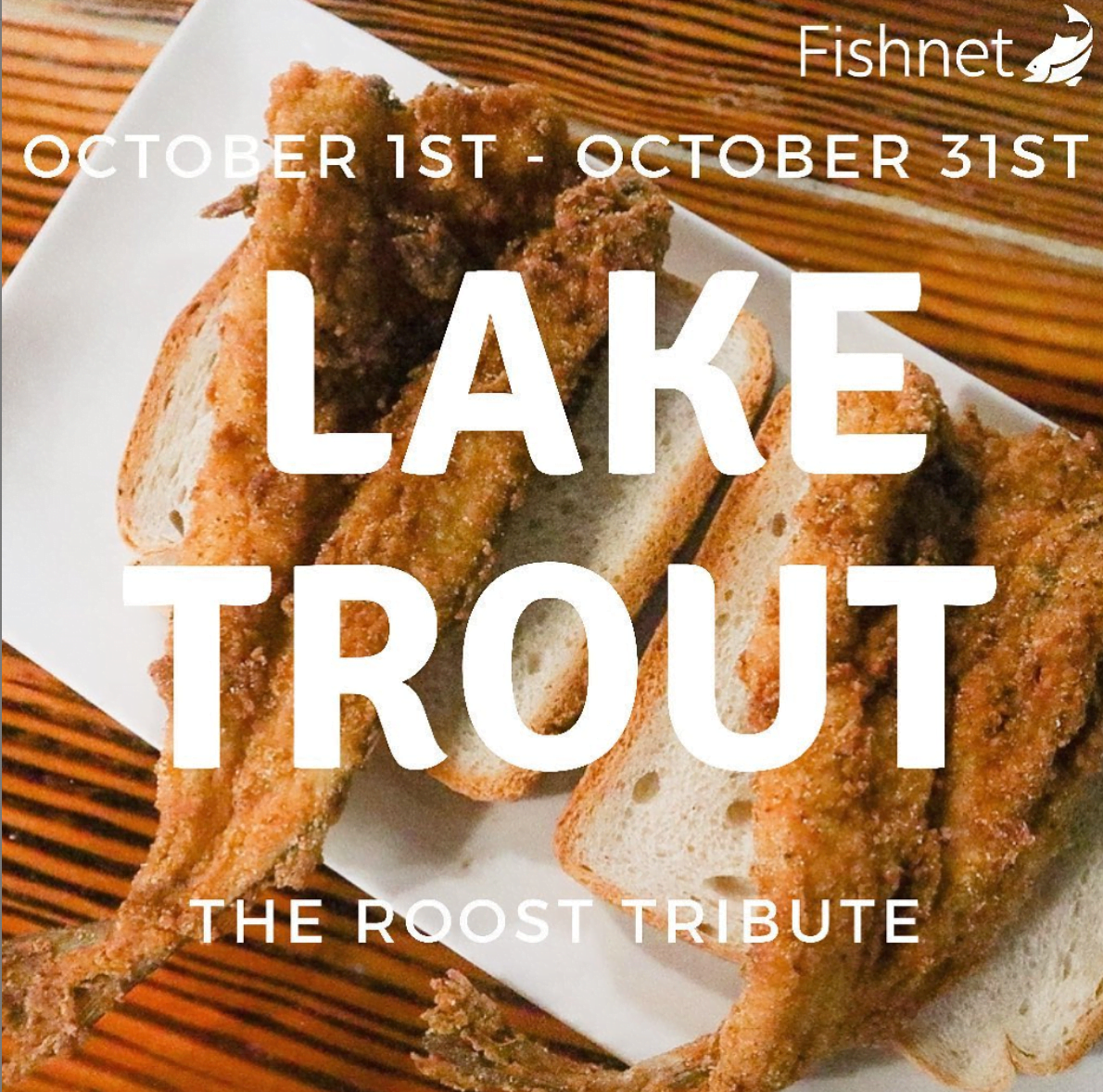 Wild Lake Trout fried in a zesty cornmeal batter with white bread and hot sauce. A nod to the famous Baltimore tradition! Visit their website to order!